Products & Services
As a holding company Pennine Holdings has no products and services of its own. However, we have listed here an overview of those offered by our current trading companies:



Room and Space Management

CABS is our primary tool which manages any bookable space and the delivery of services related to it - that could be a car parking space, a mooring on a marina, hot-desks, staff lockers, bedrooms, restaurant covers - and, of course, meeting rooms.
So, you name it and, if it is a bookable space, then let CABS take the hassle out of looking after it for you through an easily accessible system (via a networked PC, a device with a web browser or MS Outlook) providing a single version of the truth for all stakeholders.
Business Careware now also develops, markets and supports BEAMS a fully integrated accounts and property management system. Originally developed by our sister company Strategic Software Solutions, BEAMS is a complete line of business solution for commercial property companies.
Web Design and Hosting

Delivered directly and through a nationwide network of consultants and franchisees, Positively Online's web services provide rich website functionality to thousands of users through simple-to-use content management systems that enable you to take control of your own website – no need for expensive or unavailable web designers.
A full graphic design service is available as well as a range of competitively priced add-on services, such as off-site backup, mobile sites, email hosting and domain name registration, to suit businesses of all types and sizes.


Bespoke Software Design and Development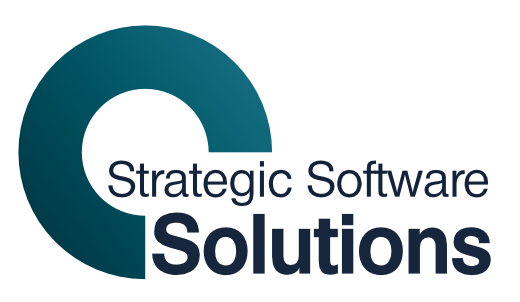 When only a software solution as unique as your company will give you the vital differentiator in your approach, then Strategic Software Solutions may be your answer. We specialise in taking a business problem and working with you to turn the practical resolution into a working system. Furthermore, by using a library of reusable frameworks and components we can do so in a very cost effective manner.
Getting More from Your Software – Beyond Computers

Currently being developed ready for launch, this business is about helping the people who use computers to achieve more – not through buying more software or updating their 'tech' but through using what they have better and getting rid of glitches, bottlenecks, and issues that cause frustrations and inefficiencies.
Using a unique combination of training, process improvement and technical know-how, Beyond Computers will the boost productivity, morale and confidence of your team, improving customer service, increasing capacity for business growth, whilst reducing a number of operating costs. In short it gives both an instant return on investment and creates a sustainable foundation for future improvements.
What's Special
Since it is the people that make an organisation unique, it's the combination of all of the people involved in the Pennine Holdings group that differentiates us from the crowd.
We are inspired by the concept of being different, motivated to make that a positive difference and passionate about, as far is it is up to us, making the world a better place through our direct and indirect involvement.